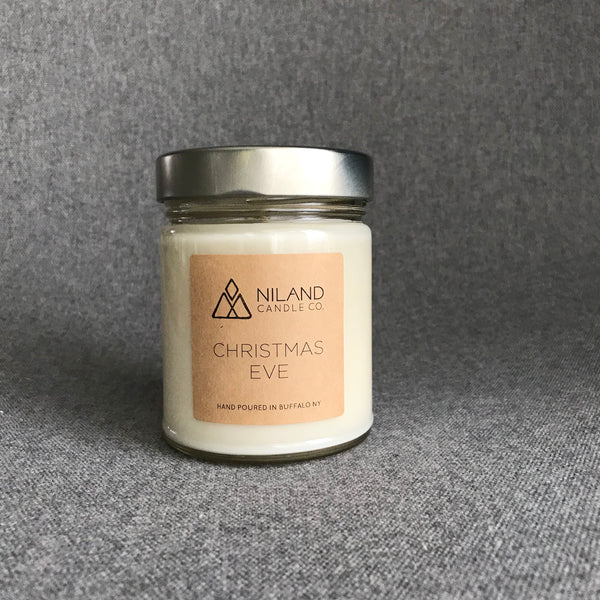 Christmas Eve
'Twas the night before Christmas… In a jar. Transport yourself to Christmas Eve with the strike of a match. Surround yourself with the earthy smokiness of a glowing fireplace, fresh cut Christmas tree and an aromatic kitchen. There's nothing cozier and more heartwarming than a Niland Christmas Eve Candle, with its balanced note blend of orange spice and ginger on top of crackling cypress, pine, sparkling cinnamon and clove, vetiver, oakmoss, fir and balsam.  
Estimated Burn Time: 
Travel Tin, 3.5oz: 10-20 hours
Tin, 5oz: 20-30 hours
Classic Jar, 7.5oz: 30-40 hours 
All candles are handmade in Buffalo, NY. They are thoughtfully poured with 100% USA soy wax, no added fillers or dyes, scented with phthalate-free fragrance oils and wicked with hemp cored wicks.