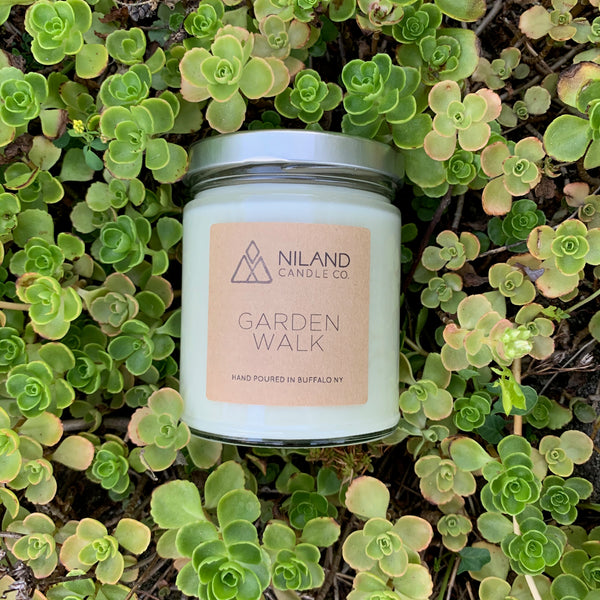 Garden Walk
If you look the right way, you can see that the whole world is a garden. If you burn the right candles, your whole world can smell like a garden, blooming with jasmine, rose and beds of lush green florals. This bouquet never wilts thanks to its aroma anatomy—exotic top notes of pear and lily of the valley, heart of lilac, all guided by vanilla-dipped carnations. Grow.
Estimated Burn Time: 
Travel Tin, 3.5oz: 10-20 hours
Tin, 5oz: 20-30 hours
Classic Jar, 7.5oz: 30-40 hours 
All candles are handmade in Buffalo, NY. They are thoughtfully poured with 100% USA soy wax, no added fillers or dyes, scented with phthalate-free fragrance oils and wicked with hemp cored wicks. 
Please allow 3-5 business days for shipping.